Extreme Weather Maintenance
Extreme Weather Maintenance
Macdonald Inchyra Hotel, Falkirk
18 April 2024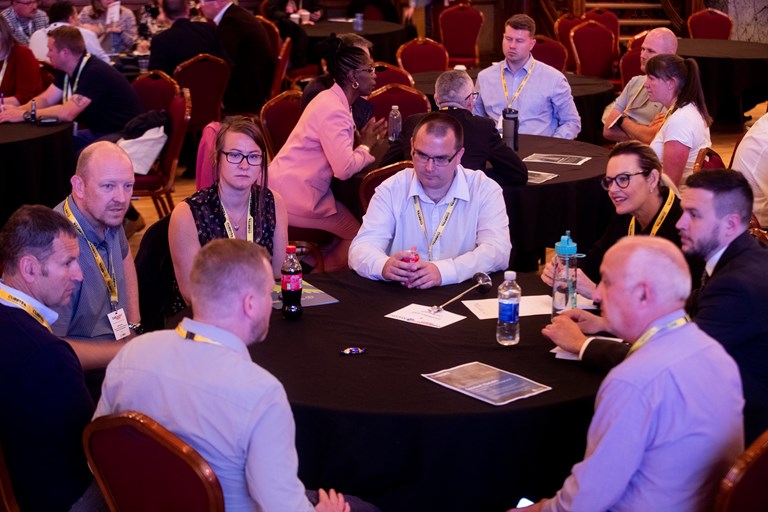 Cold Comfort Scotland has gone from strength to strength and has built up a strong reputation as a vital source of learning and networking. It's the only conference and exhibition dedicated to professionals, engineers, decision-makers and leading private sector partners in the Scottish winter service sector. As such it is not only the best place to hear the latest news, insights and case studies about how to manage the road network at times of freezing and extreme weather, but it is also the best networking event in the calendar, supporting collaborative learning and best practice sharing.
Even better still, it's now free for public sector delegates to attend, with competitive rates for the private sector.
**Please be aware. We NEVER sell data. If contacted by a company offering delegate information, this is a SCAM. Please do not engage.**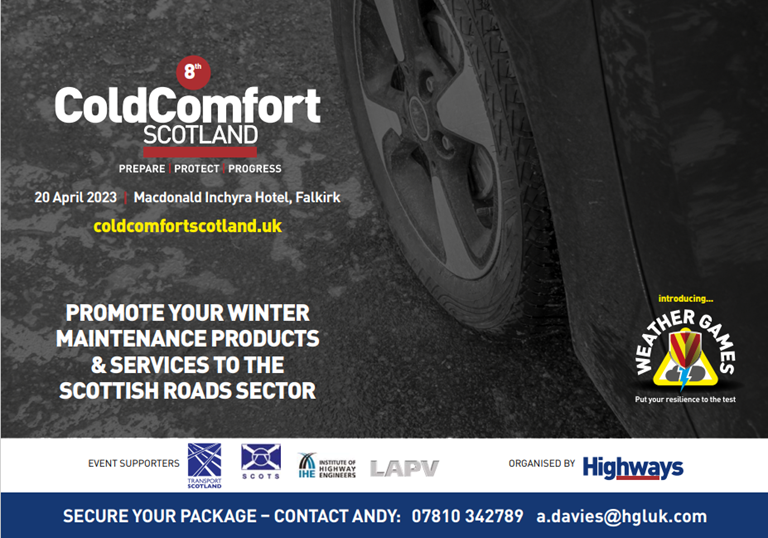 Exhibition & Sponsorship Prospectus
Take advantage of the exhibition and sponsorship opportunities available to your business to increase your bottom line for 2023. This is a prime opportunity to meet in person once again with existing and new clients to showcase your products, services and create valuable business partnership.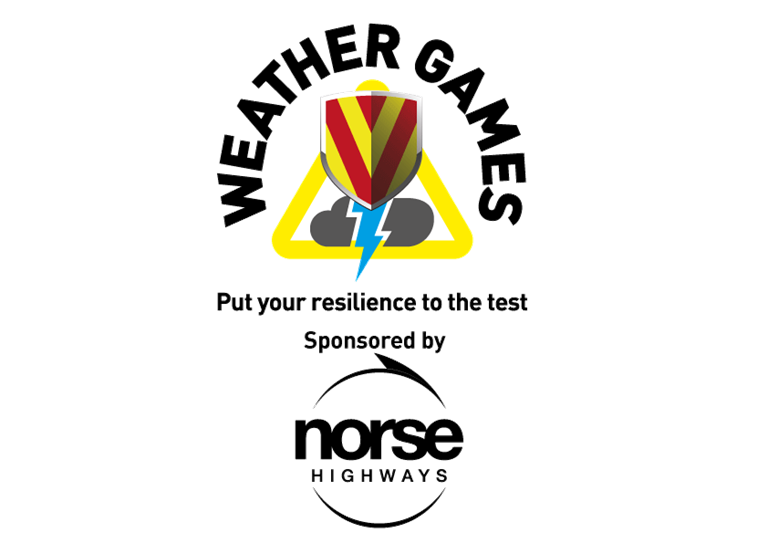 New to Cold Comfort Scotland this year...
Weather Games
Your national first: A dedicated emergency exercise and planning event at Cold Comfort Scotland 2023, sponsored by Norse Highways, to put your resilience to the test.
Jim Baird

Deputy Director of Resilience, The Scottish Government

Mike Harper

Independent consultant to Aisin,

Andy Mather

Police Scotland Inspector, Transport Scotland Liaison

Lieutenant Colonel Andy McCombe

Retired military officer, civil resilience practitioner, trainer and exercise planner,

Gary Neill

Road Services Manager, Stirling Council

Robyn Smith

Communications Manager for Mobiie, Traffic Scotland National Control Centre

Carol Valentine

NWSRG interim chair,

Paul Wilkins

Network Response & Winter Service Engineer Traffic Management Group, Devon County Council

Natalie Wood

Principal Engineer (Quality & Resources) with Roads & Infrastructure Services, Aberdeenshire Council